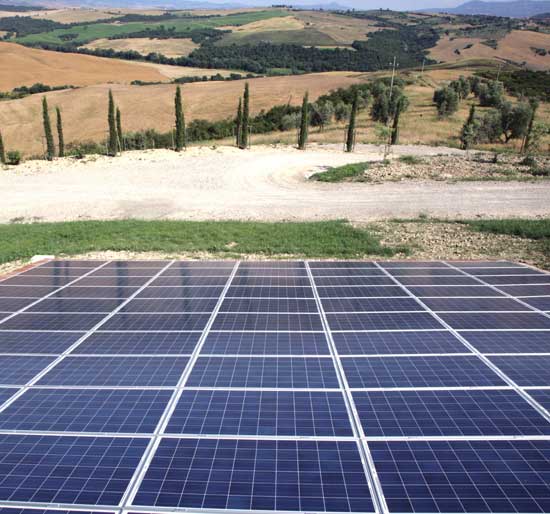 Solar Power

Renewable Energy
We are the first winery within the Montalcino municipal district to have implemented a a self-producing renewable power system. Vitanza Winery is the only enterprise to operate solely on its self-produced power.

We study and use technology, not only in wine making, but also to keep abreast and up- to- date in our vision of our environment, bearing in mind at all times that wine comes only and exclusively from the warmth of the sun.


Central Heating Obtained by Burning Vine Shoots

Since the concept of renewable power entails an all-pervasive and an altogether new vision of the future, we opted for a drastic solution. Brick by brick, stone by stone, we tore down the farm house in which we now live and re-built it according to modern criteria of house building, preserving the ancient structure and using again all the original bricks and stones that we had saved.

Modern features include ventilated roof, insulated walls, radiant heating walls and use of wine shoots as fuel. We dry all the shoots of the 80.000 plants that we have harvested, in january, we make them in to chips, with a peculiar chips machine maker. Then in winter we use these chips as a fuel for our boiler.