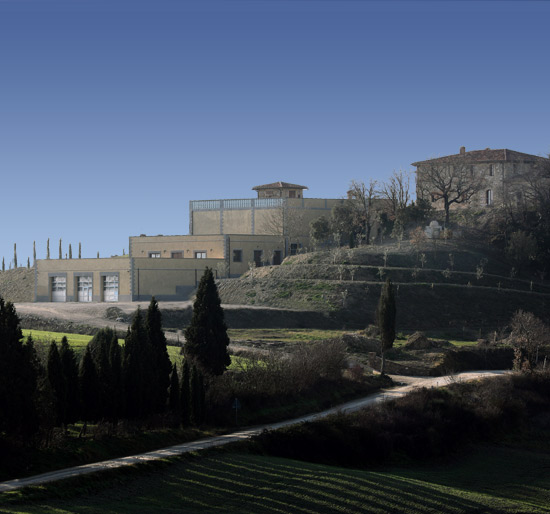 Wine Cellar

Guido used his technical expertise to build a cellar and with Rosalba, chose the fermentation and cellar equipment. The result is a 3 layered cellar with the top roof level used to unload the grapes, which after crushing will go by gravity to the lower level, where fermentation tanks are able to receive the juice, and to ferment it.

The 13 different tank holding 200 Hl (5300 gallons) are controlled by an onboard computer wirelessly liked to the mainframe, allowing Rosalba to control the fermentation process from her PC from any room of the cellar or the house, or theoretically, from any place in he world with her cellfphone through a web based server. Theoretically, because if you really want to see Rosalba mad, try to remove her from her cellar during the harvesting season, that is for us normally in October each year.

The wine than flows after fermentation one level down where the barrels and casks are waiting to receive the Brunello to start the aging process that as you require more than 5 years.

In the 5 years period the wine is finally assembled and bottled at the estate still remaining at the same level of the aging room.

The 3 levels are linked by an internal stainless steel and glass panoramic elevator.